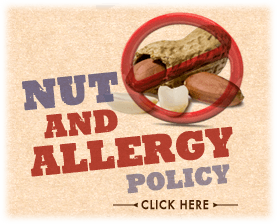 The health, safety and comfort of our campers and staff is our number one priority at Camps Equinunk & Blue Ridge. From our tremendous food service to our experienced health center team -- we have created an environment for all campers to thrive in. Simply, it's what we do.
As parents, you know your child better than anyone; which is why the partnership we create as you join our summer family is so incredibly important. Our year-round directors along with our professional summer staff are ready to meet the individual needs of our campers and families. Our nurses and doctors are kind, sensitive and nurturing, they understand the value and necessity of extra TLC when children are not feeling well and away from home.
Health Center
Our newly constructed Health Centers on both our Equinunk and Blue Ridge campuses feature state of the art treatment rooms, six semi-private air-conditioned camper rooms with entertainment systems, in-residence nurse quarters, along with quiet and private open-air porches.
CECBR has a team of six to eight in-camp nurses along with a doctor who is onsite 24/7 for the entire camp season and we are located 25 minutes from the nearest hospital in the event of an emergency. Equinunk & Blue Ridge is at the forefront of emergency preparedness, response, and care in the camp industry. This is in part due to the good fortune that our Director, Adam Baker, is a Nationally Certified Paramedic and throughout the year serves as a volunteer with his local ambulance service. Adam's advanced degrees in emergency management and vast experience in providing emergency medical care is invaluable in the oversight of EBR's safety, security and medical care.
While our Health Center facilities are a comfortable setting for campers while they rest and recover, it is our exceptional medical personnel who will ensure our campers and staff receive excellent care while communicating their progress with parents back home.
Campers may visit the Health Center throughout the day and the doctor will be notified if needed, as they are always on campus. Additionally, our camp physician has set hours each day when he or she will be at the Health Center to evaluate any campers or staff who would like to be seen. More often than not, it is the careful attention of a counselor or Group Head who will identify a camper that may not be well and bring him or her to be seen by our medical team.
Nutrition
The dining experience at Camps Equinunk & Blue Ridge has been designed to serve well-balanced nutritious meals while keeping in mind the individual needs and interests of our campers and families. From our food service manager to our directors, group heads, and counselors – everyone is included in the process of making sure that each camper enjoys our meals. We recognize that each camper may have individual preferences and therefore we offer alternative main meal selections as well as balanced and attractive salad bars including yogurt, sandwiches, bagels, etc.
Our food is served Kosher style and is prepped using fresh ingredients creating nutritious meals, which campers need for our action-packed CE/CBR days!
Both dining halls have dedicated staff members to work with campers with specific dietary requirements. We serve Family Style at CECBR, with our professional waiter and waitress service. Campers eat by bunk with their counselors.
Throughout the day campers enjoy delicious treats. Every afternoon following Rest Hour we open "Snack Bar" for refreshing fruit, juice, ices or ice cream. "Milk Bar" opens later in the evening for milk and cookies before bedtime. During the week, our campers will also have "Snack & Go" setup around campus where they can grab a piece of fresh fruit or smoothie between activities.